well,In the spring, I left a message in this guy down the road's mailbox because he had a three wheeler,and a bunch of golfcart,gokart,minibike, and dirt bike parts in his yard I wanted to buy off him. no reply. until a couple months later. He called, and asked If I was still interested , and that I could have all the stuff I wanted from his yard, because he was cleaning up and trying to get rid of the stuff. while I was there he asked if I was interested in a Kawasaki 175 cc dirt bike. Of course, I said yes.
It is my first dirtbike (I'm 14, turning 15 in march), it is a four speed. It is street legal, and I have been told It is pretty rare. although It had not been started in several (10 would not surprise me) years,I cleaned out the petcock on the gas tank ,put some gum out in the carb , cleaned out the gas tank, put new gas and oil in, and Viola, It starts right up. I have street tires,and off road tires.oh, it has oil injection, which is nice, no premixing needed. It is nowhere near as nice as a modern bike, but in it's day it was a heck of a bike, and it is pretty peppy (It pops a wheelie on command), runs great, and is a blast to ride! the compression is like new, because the guy I got it from rebuilt the engine before he put it away. not the outside, but the internals are in excellent shape. the throttle response is instant, and torque is good. It has no problem getting going. the upholstery is in great shape too, with no holes, tears, fading, or dryrot. and armor-all wipe and it looks like new!
Free! can you believe it!!
since then, I have:replaced the clutch cable, polished the heat guard on the exaust,gotten an air filter custom made, replaced the wiring, and the headlight. oh, I removed the speedo, until I can find a cable.
It is dirty in these pics, this is after a successful ride on the trails. SOOO fun.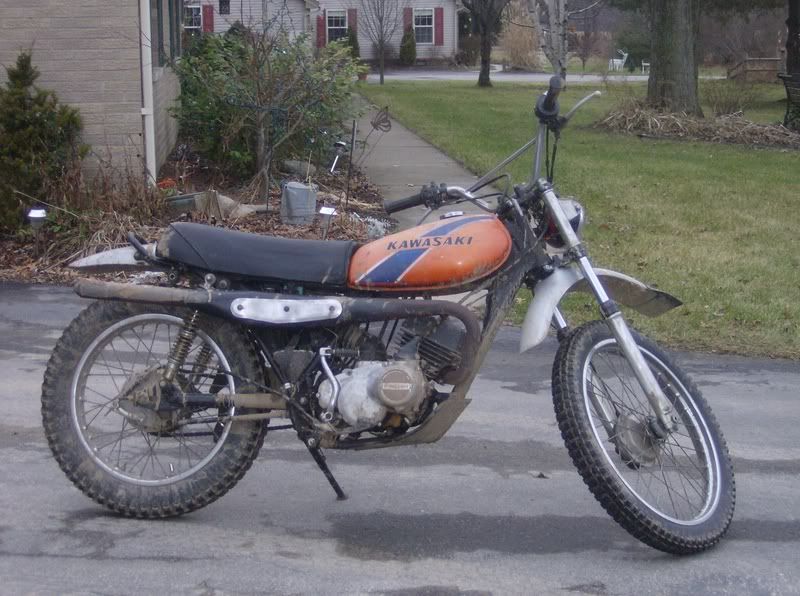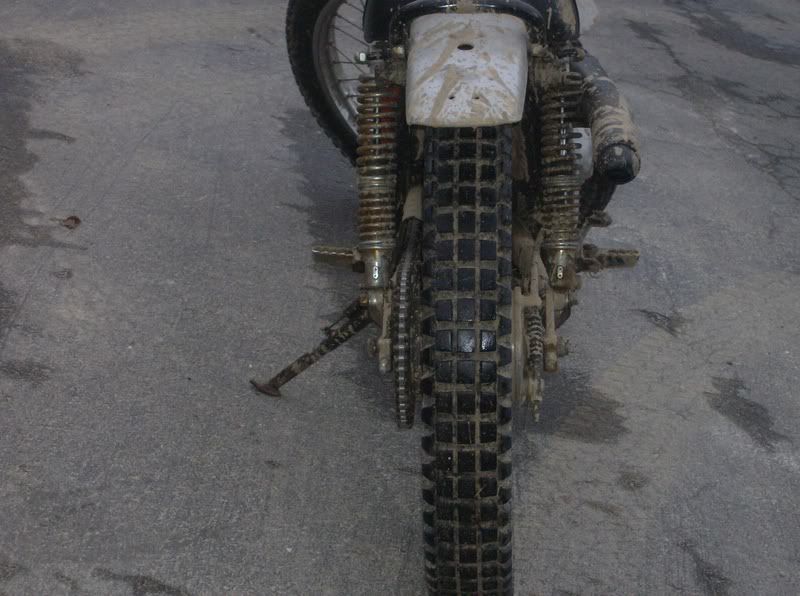 [IMG]
http://i118.photobucket.com/albums/o82/ ... IM0468.jpg
[/IMG]
[IMG]
http://i118.photobucket.com/albums/o82/ ... IM0470.jpg
[/IMG]